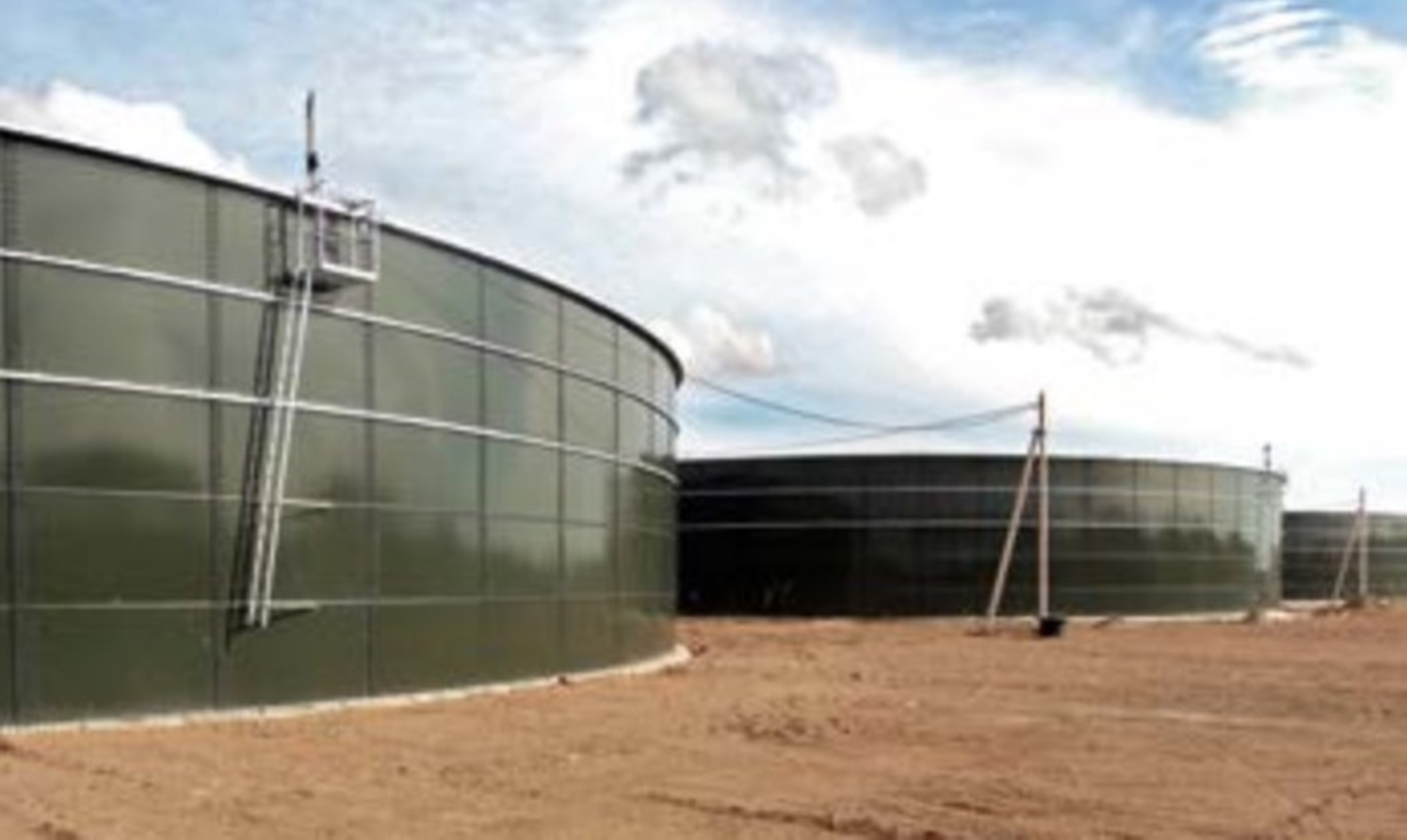 Omerastore, a subsidiary of Omeras GmbH, is specialized in glass coated steel tanks and silos. The company has experience in manufacturing enameled steel components for the most various applications, such as facade elements and innovative engineered products since 1838. The tanks are made of screwed glass fused steel plates and galvanized ring stiffener fixed and sealed on a concrete slab. The storage capacities range from 8 m3 and to over 15,000 m3 per tank.
Vitreous enamel (glass) coating is the perfect system to combine the benefits of steel (highest loadbearing capacity, resilience) and glass (highest chemical resistance) in one single material. The liquid enamel fuses during one or two (depending on the required surface properties) fire processes at 850°C to become a new material: Enameled glass coated steel. The difference: Not stick but fused.
Quality First
The enameled plates are inspected in accordance with strict rules and regulations with narrow tolerances. The procedures are subject to ongoing improvement and are based on the following norms and standards: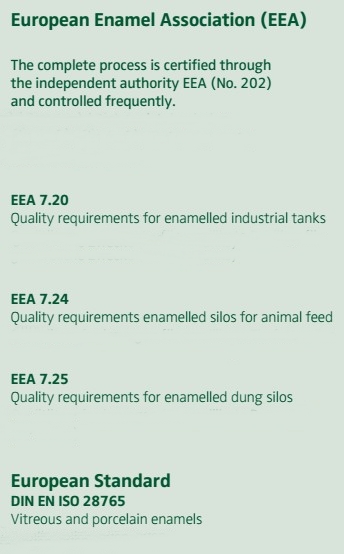 Surface Quality
The glass coated steel plates are manufactured in different qualities depending on the particular customized application. Please find several examples of the different standards.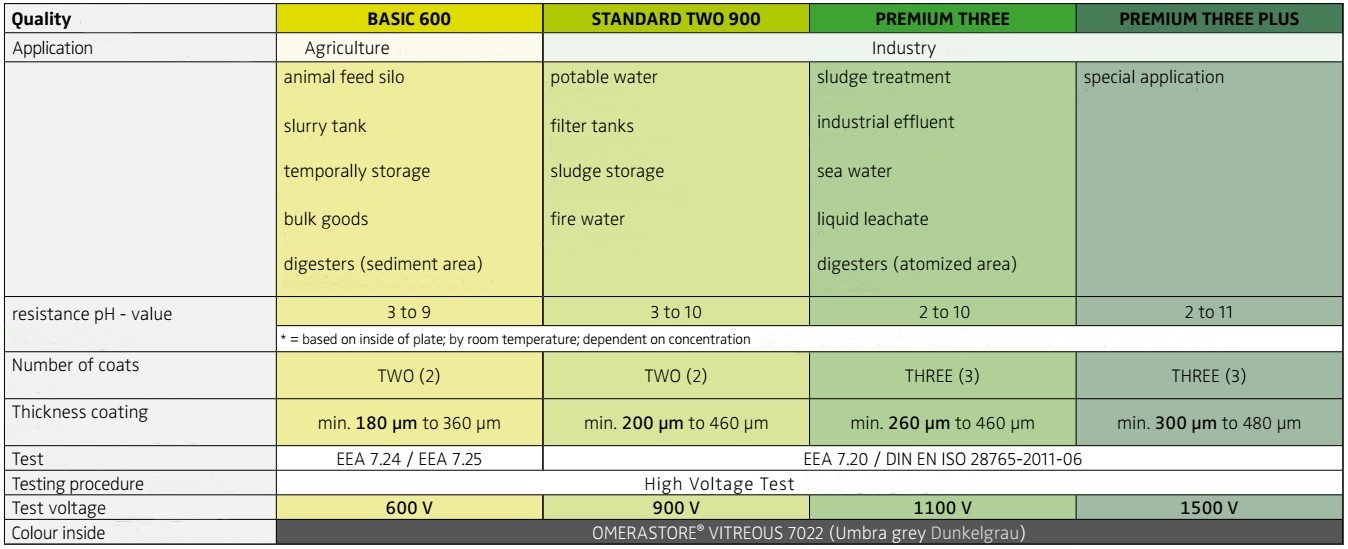 Benefits and properties
Listed below are major advantages of using segmented tanks provided with enamelled glass coated steel plates.
High resistance to aggressive media
High resistance to atmospheric
High durabilty
Easy maintenance and cleaning
Lowest maintenance costs
Additionals
The tanks are delivered as a complete package. This standard set includes:
Glass coated sheets
Stiffener
Silo bolt/nut/washer
Sealant
Ancillary equipment:
Roofs
Manholes
Flanges
Working platform
Ladders
Special sizes
Diameter according to the customer's request
Omerastore is able to give any support needed, from initial planning up to the completion of your project.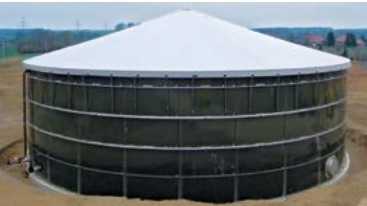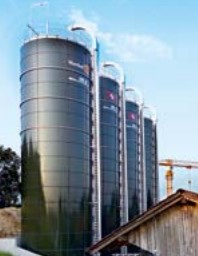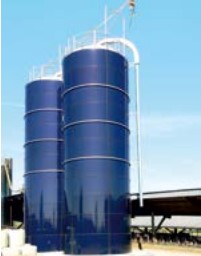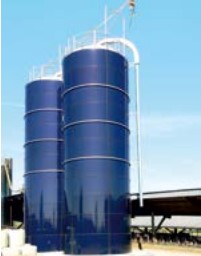 Download catalogue: